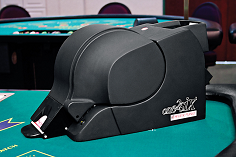 one2six OTS™ Shuffle Machine
ONE2SIX™ OTS single- & multi-deck continuous shuffler combines user-friendliness and state-of-the-art technology to create a premium shuffler handling from one-to-six decks of playing cards.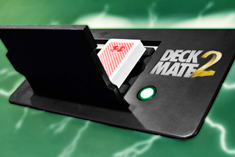 Deck Mate 2 Shuffle Machine
DECK MATE® 2 shuffle machine is now Twice as Fast and Twice as Secure. Latest innovations include inbuilt timer and ability to identiy missing, extra or even swapped cards.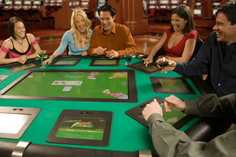 LIGHTNING POKER™ Table
LIGHTNING POKER™ is a fully automated, electronic poker table featuring Texas Hold'em, Omaha, Omaha Hi-Lo. Games can be run as No Limit, Limit, Pot-Limit or Tournament.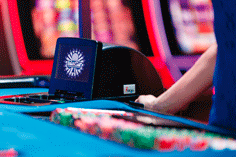 i-DEAL™ Shuffle Machine
i-DEAL™ is a single deck specialty shuffler, checking for missing, added or swapped cards.